Professional L Lashes
We present the latest lashes from the L Lashes series. Designed for professional eyelash stylists.
The L curl blends in beautifully with natural eyelashes, new lashes are light and delicate.
The L eyelashes have been placed in beautiful, gold-plated, ecological palettes.
They have deep black color. Ideal for volume methods, available in MIX lengths.
The eyelashes from the new Noble Lashes series were placed on white stripes with the perfect amount of glue. Thanks to the structure of the strip, it is very easy to create funs from them.
The strips in the L Lashes packaging have Clean Peel technology, it is an innovative foil tape that does not leave any marks during peeling.
In each palette you will find 12 strips of eyelashes.
See also in LC and LD curls.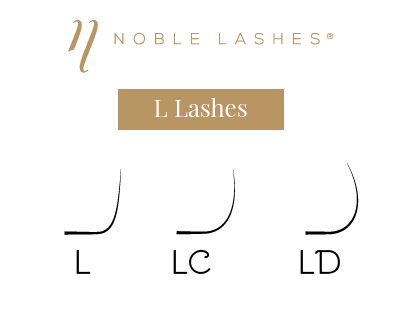 Customers who bought this product also purchased...