World-renowned fashion designers have been creating women's fashion outfits for years. A perfect style is not just a matter of fashionable clothes, but also a perfect makeup. 
Eyelashes play the most important role in makeup. Bearing this in mind, we came up with an idea to create a new line of eyelashes. It reflects an elegant style and offers a wide range of great applications.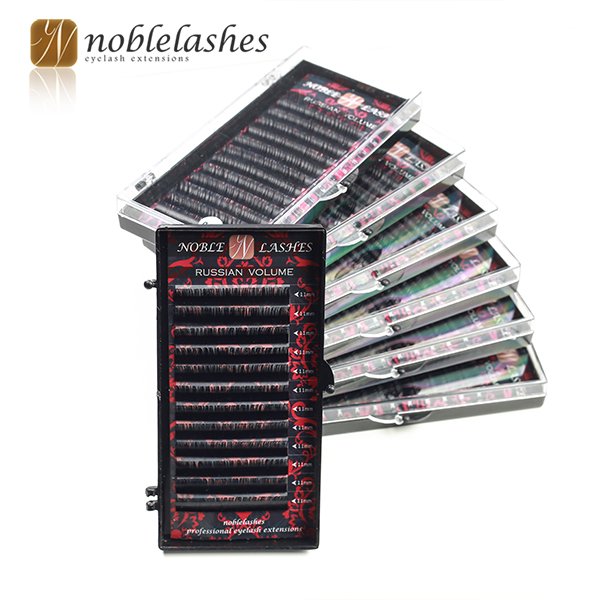 The eyelashes are created especially for volume methods. Thanks to their unique design you can create gorgeous fans. 
The "Russian Volume" eyelash extension method involves gluing false eyelash fans to natural eyelashes. "Russian" eyelashes are applied so that the weight distribution is completely different compared to the 1:1 method. Special application techniques in volume methods assume a uniform distribution of gravitational force vectors in different directions in relation to each other with the maintenance of a sufficient deflection angle. Therefore a fan consisting of several eyelashes does not burden your natural eyelashes!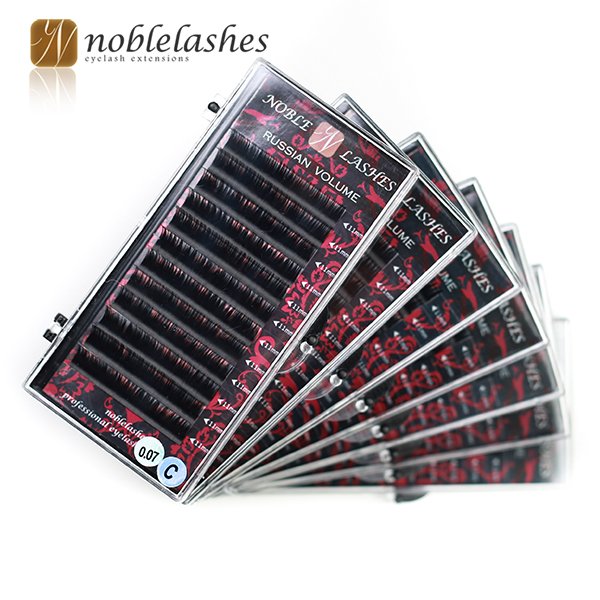 Applied "Russian" lashes are light, delicate and comfortable. 
Their beautiful profile, shine and softness give the feeling of luxury and will satisfy even the most demanding clients. 
These eyelashes are flexible and blend seamlessly with your natural eyelashes. 
The eyelashes are gently stuck with a tape to the bottom of the packaging. The tape holds the eyelashes so gently that there is no problem when you want to remove single lashes or groups of lashes.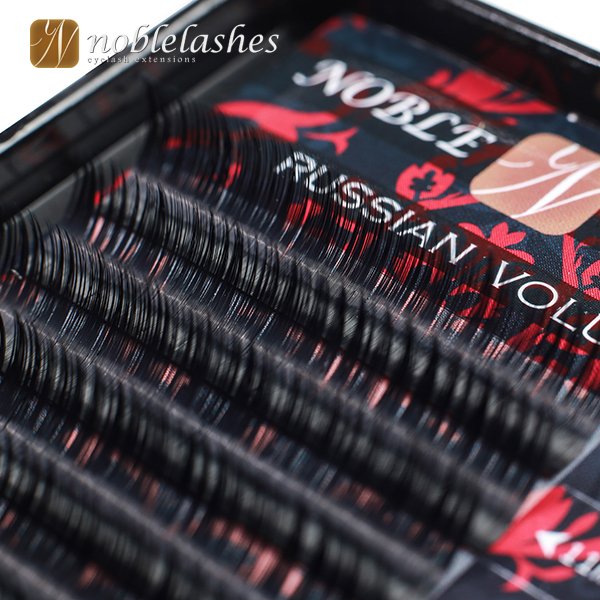 The application of "Russian" eyelashes requires a smaller amount of glue, however, the applied eyelashes are kept significantly longer compared to eyelashes applied using the 1:1 method. This is because despite the loss of one of the fans, the remaining fans fill in the created gap. 
The application of eyelashes using the Russian Volume method gives a more expressive look than application using the 1:1 method. Moreover, after styling the eyes take on a new dimension.
Thanks to the pallet the eyelashes can be easily stored. You can use them for one application with MINK eyelashes from a large pallet. 
The pallet contains 12 rows of eyelashes.
Customers who bought this product also purchased...