Moon Lash Noble Lashes lamp - professional lamp for eyelash extension.
Thanks to the curved head, the light emitted by the lamp does not cause shadows. Perfectly illuminates the work area, does not generate excessive heat, does not adversely affect the operation of glue and other preparations used during the treatment.
It will be perfect not only during the procedure, but also allows you to take perfectly lit photos of your work. Stepless adjustment of the light power in the range of 0-100% and the ability to adjust the color of light from warm, through neutral, to cold (in the range of 2700-5600K), will allow you to adjust the light individually to the environment and your current preferences.
The height of the lamp can be freely adjusted in the range from 93 cm to 173 cm. In addition, the lamp head is movable, you can effortlessly rotate it 360º.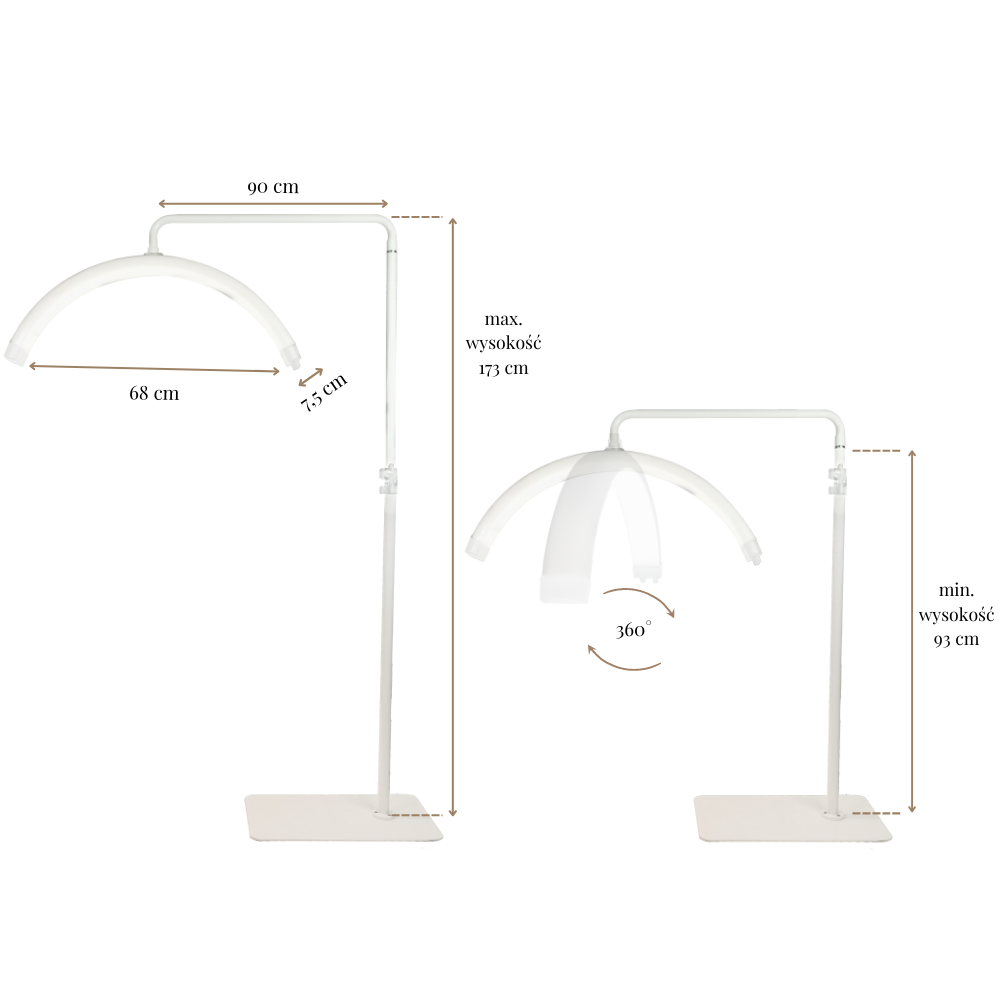 Installation instructions:
Slide the power cord into the tripod tube and remove it from the base of the stand.
Combine the tripod and lamp: release the locking knob and take out the inner tube, then connect it to the lamp head and tighten the locking knob.
Fold the base: put the power cord into the large hole on the base. Attach the tripod tube to the base with 3 screws
. Connect the cable to the power adapter, and then plug it into a power source.
Instructions for use:
Power control: The power can be increased step by step from 1% to 100% by turning the power button clockwise.Decreasing counterclockwise.
Light color adjustment: the color can be adjusted from 2700K to 5600K, gradually increasing clockwise, decreasing counterclockwise.
Attention! The product does not fit into the box. Please take this into account when selecting the type of shipping.