Product description
Portable Mini Fan
Innovative design, slim shape, and with portable mini size, you can take it anywhere you want. A must-have portable fan for any stylist.
The device will be perfect for eyelash extensions treatment. Ideal for curing the glue - speeds up the drying process, thanks to which the adhesive bond is stronger.
It cools perfectly, while eliminating vapors, which helps to reduce the risk of hypersensitivity of the client's eyes and increases the comfort during the treatment.
It is compact and easy to use. Powered by two AA batteries.
The package contains:
Portable mini fan x1
User manual x1
1.5V AA batteries x2
How to Use the Portable Mini Fan:
Step 1:
Remove the fan lid.
Step 2:
Pull out the battery slot from the battery cover.
Step 3:
Take off the battery insulation film between the two batteries.
Step 4:
Put the battery slot back together with the battery cover, and push the Switch button to ON to enjoy the fan.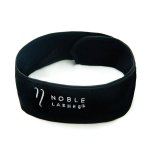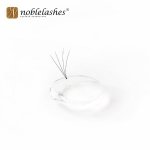 Customers who bought this product also purchased...