Pure Lash & Brow professional eyelash shampoo
Pure Lash & Brow eyelash shampoo deeply nourishes and cares for natural and extended eyelashes or brows.
Contains tea tree oil, keratin and oat extract. Noble Lashes shampoo is also safe for sensitive eyes - it does not contain parabens or SLES.
Recommended for brow and eyelash extensions care.
Directions for use:
Dissolve shampoo in water, pour into a Noble Lashes foam container and mix thoroughly. Ready shampoo can be used both in daily care and in the beauty salon, during the preparation of eyelashes for the treatment.
3ml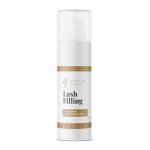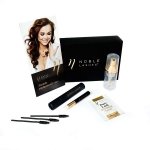 Customers who bought this product also purchased...