Cleanser easily cleanses eyelash extensions without irritating the eyes. Noble Lashes cleanser prepare the lashes for eyelash extension application.
Our cleanser will cleanse and prepare the lashes for maximum bonding of the adhesive. Additionally, as the adhesive will bond faster, overall application time will be reduced. 
Cleanser can be used on natural or extended lashes making it ideal for both initial application and touch-ups. Our cleanser will not affect any existing eyelashes extensions bonds.  
Instructions: Begin each eyelash extension process by removing any make-up with oil-free make-up remover. Once cleaned thoroughly, apply a small amount of primer to a disposable cotton swab and brush it throughout your client's eyelashes. Use on each client before the eyelash extension application. Client's eyes should be closed when applying primer, do not apply directly on the eyes. It is sugessted to use Lash Primer and Lash Cleanser for maximum bonding of the adhesive.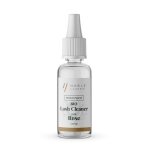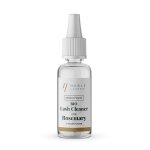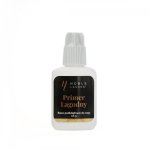 Customers who bought this product also purchased...