Professional container for adhesive from Noble Lashes.

Innovative "vacuum" formula eliminates unnecessary air, thanks to tight closure it prevents the circulation, which could negatively affect glue quality.

Every lash stylist knows that the glue is the most important product at their work. You should be aware of its proper storage to be able to prolong its usage.

Modern container will not only allow you to enjoy your favorite glue longer, but it will be stored in one safe place.

The container is very convenient and handy, fits in a drawer or a cabinet without taking up too much space.
Are you worried about the conditions in your lash salon?


Noble Lashes glue container.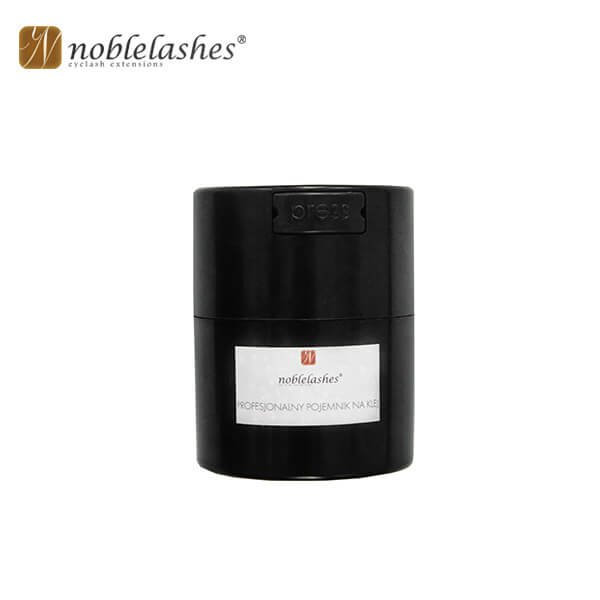 With placing your glue into the container you reduce the risk of accidental tipping followed with flooding neck of the bottle, which can be difficult to clean when dry, even with the use of special needles.

The container holds up to 8 adhesives.

Dimensions:
height: 9.5 cm
diameter: 7, 5 cm

Container is suitable to hold all glue types.
Customers who bought this product also purchased...