A concentrated preparation for professional disinfection in hairdressers and beauty parlors. It does not contain ethanol, aldehydes and phenols.
It destroys effectively all bacteria, fungi and viruses together.
The preparation is safe for health, it does not cause allergic reactions and irritations.
Safe for tools and accessories.
Capacity: 480ml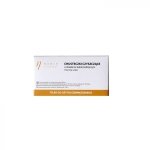 Customers who bought this product also purchased...